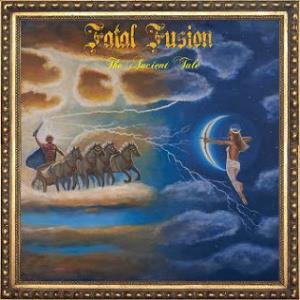 The second and so far last album from this Norwegian band.
I was not too impressed by their 2010 album Land Of The Sun. A far too much blues orientated album and I am not a big fan of blues. It is therefore very pleasing that the band has moved on from that album and over to another landscape.
The landscape they are now operating in is a landscape filled with some symphonic prog and heavy prog. The band is both looking backwards to the heavier prog bands from the 1970s and forward to this day and age with their pretty heavy slab of heavy prog. It is both retro and contemporary.
This time, Knut Erik Grontvedt's vocals are spot on and picture perfect. It is a powerful voice who really fits in well with this epic and pretty hard prog rock. Epic is the word here. 5 songs. 70 minutes. It goes without saying the songs are epic. In addition to the powerful vocals, you get a lot of keyboards, guitars, bass and drums. Some of the keyboards has both a Hammond organ and a Moog sound. Great sound in my ears. The guitars too are very good.
My only gripe is the lack of any truly great songs here. There are some very good melody lines in between the good stuff here. But the dot over the i is missing. This is indeed a very good album and one to check out.
3.5 points