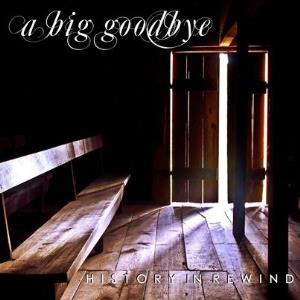 The second album from this US band.
I quite liked their 2011 debut album Sounds & Silences whom I reviewed in ProgArchives. I notice with satisfaction that this Matt Glisson lead band is still around.
The debut album was somewhere between Porcupine Tree, Radiohead and Muse. Modern progressive rock with other words. Remove Radiohead and that is where they still are in 2014, on their new album.
The album is wildly ambitious. It comes from a country and a prog rock scene where big is better. This album is in that vein too. Very big and very long. Seventy-five minutes to be precise. The music is also pretty heavy at times and very much in the classic US prog rock tradition. Take some AOR and fuse that with Muse and Porcupine Tree. Very bold and very noisy indeed.
The guitars, bass, drums and keyboards is very heavy at times. Ditto for the vocals. Heavy and bold. The music is sometimes also pretty restrained and AOR like. Most of the music is thundering along as a freight train between Chicago and Santa Fe.
Unfortunate for the band and the listener, there is no real great songs here. There are some sporadic greatness here. But not often enough. Those into bold and brash US progressive rock will love this and the previous album. I like what I hear, but will only rate this album as a mere good album.
3 points