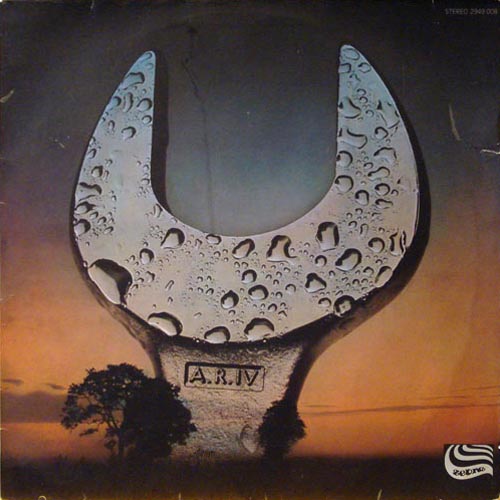 The fourth album from Achim Reichel and friends.
This is off course a German band/project in the krautrock genre. Very much in the krautrock genre. You find this album in the hypnotic, improvised spaced out end of the krautrock spectrum. Four songs, forty-five minutes.
The main instruments here is Achim Reichel's guitars supported by percussions, electronica, drums, bass, his own vocals, drums, sitar, flutes and saxophones.
The vocals are more like sound effects than anything else. They are rather meaningless.
The main difference between this album and the first two albums is that the tempo and sound is more or less the same throughout this album. There are some jazzy elements creeping into this album and is enhancing it. The hypnotic elements are not that strong either. This is by far the weakest album I have heard from this band/project. Nevertheless, it is a good album. Although a pretty one dimensional album.
3 points