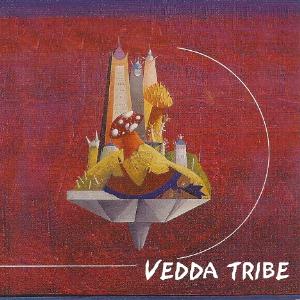 The debut album from this Italian band who so far has released two albums.
We are deep into eclectic prog here. King Crimson is a very good reference here. So is the RIO/avant-garde scene too. This band, a trio has taken a shine to this scene. The trio creates their music with guitars, bass, drums, keyboards, piano and some vocals.
Some parts of this album reminds me about Present. Other parts of this largely instrumental album reminds me about King Crimson. The music is pretty claustrophobic at times. The sound is very dark at times. Some cinematic elements has also been included on this album which is largely rhythm and dark guitars/keyboards focused.
I have to admit I have really tried to like this album. But I don't. I think it is far too one dimensional and narrow in it's expression. There are some good stuff here. But the main part of this album is dull and decent. Hence my verdict here.
2.5 points