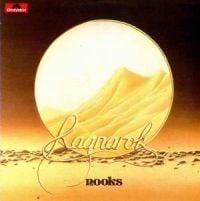 The second and final studio album from this New Zealand band.
I liked their first self titled album and were looking forward to this one too.
Nooks is a more polished, more folk rock orientated album than the debut album though. It can be compared to the English folk rock scene in many respect. It still retain a cool, psychedelic sound too which really makes the sound an interesting sound.
The music is created with acoustic and electric guitars, synths, bass, drums and male vocals. The vocals are pretty good.
What more can I say about the music ? It is very songs orientated with some instrumental breaks and licks. Those are really good. The quality of the songs are not really that great though. The sound is the best thing about this album and this forty minutes long album only warrants a good rating. Check it out though as some of you may find this a great album.
3 points