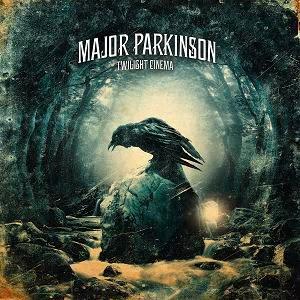 The third and the most recent album from this Norwegian band.
Major Parkinson operates in the eclectic prog area. More in the burlesque circus music genre, to be more precise. Their music is wild and untamed. Although I have to say that their previous album Songs From A Solitary Home was a much more wild and untamed album than this album. These Norwegians has gone a bit mellow and sane on Twilight Cinema.
The music is still a lot French folk music inspired and in that direction. Add some dark, male vocals and you get a somewhat dark moody album too. The music is performed with a lot of acoustic instruments in addition to guitars, bass, keyboards/synths and drums. Add a lot of male voices and samples too.
The songs are good throughout this album with some very good songs too. The seven minutes long The Wheelbarrow is a great song. This makes this a very good album which I find appealing. This album is far from being everyone's cup of tea. It is still worth checking out, though.
3.5 points