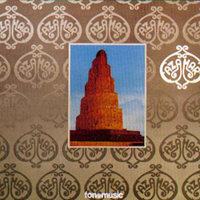 The second album from this Spanish band.
This Spanish folk rock band was on their last legs in 1979 before they split up and the majority of the band formed Azabache who then released two albums before they again split up. That is the story behind this band.
On this self titled second album, they are flirting with progressive rock. Or to be precise; symphonic prog. Spain had a good symphonic prog scene at that time and Azahar was tapping into this scene on this album. There is still plenty of folk rock here. 50 % of the album is folk rock and the rest is a mix of symphonic prog, jazz and heavy prog.
The lyrics and vocals are still in Spanish. The instruments are the usual keyboards, guitars, bass, vocals and drums. The music is pretty melodic and a bit jazzy at times too. There is a lot of interesting details on this forty minutes with some good keyboards and guitars based melody lines.
The end result is a good album which may appeal those into Spanish prog rock.
3 points