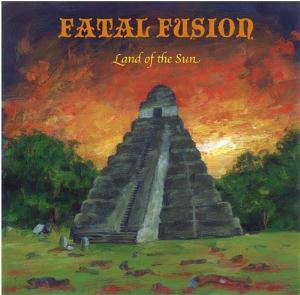 The debut album from this Norwegian band.
Fatal Fusion started out as a blues band before they broadened their horizon and embraced the more retro-1970s sound and music. Their sound is very much based on percussions, drums, bass, guitars, Hammond organs and Knut Erik Grontvedt's powerful bluesy vocals.
The music is a mix of 1970s latin-rock, soul, hard rock, blues, prog rock, stadium rock and southern rock in the vein of Allman Brothers and Lynyrd Skynyrd.
The dominant factor here is blues, though. Bluesy rock. Well, at the beginning of the album, though. The album takes a much more generic stadium rock direction after that. Some very good Hammond organs and guitars are shining through here. The band knows how to play and is probably a great live band too.
The title track is very good and the best one here. The rest of the album is not that good though. There are some rather tedious pieces of music here. The end result is a good album and one for the retro-heads. I am not won over.
3 points