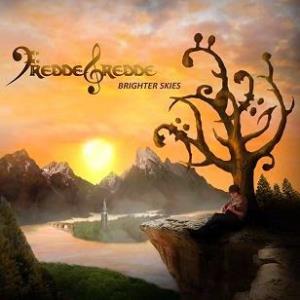 The second album from this Swedish project, lead by Fredrik Larsson.
This project includes two musicians. Fredrik on keyboards, guitars, bass and vocals. He is joined by Louis Abramson from Jolly on drums. That and a lot of studio wizardry. Which is fair enough.
The end result is a big sounding and pretty much epic neo prog sounding one hour long album. The sound is dense to say at least with vocals backed up by tonnes of keyboards and guitars. References are a mix of modern German neo prog and Scandinavian neo prog. It is a bit difficult to label this music as it much more a world wide epic neo prog sound. It sounds like 2014, I would say.
The music is touching into prog metal at times on it's most epic runs. There is a lot of sounds and noises here. It is unfortunate a bit short on great melodies. It feels a bit too generic, a bit too soulless. Nevertheless, this is a good album which should appeal to anyone into epic music.
3 points