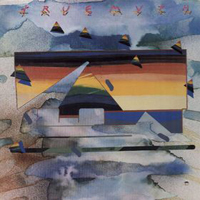 The debut album from this Canadian band.
This album and band is a bit of a historical. The album is the second ever digitally recorded album (Stevie Wonder was first) and the band later morphed into the legendary Canadian record label
Hypnotic
. That after the band had released their second and final album. That was the debut album on Hypnotic, btw.
Another thing about True Myth is that this is a school project from Fanshawe College in London, Ontario, Canada.
And the music is....... Well, more art rock than prog rock. Although I would say this album is very much in the prog rock genre too. It has got this US pomp rock sound and production. There is a lot of piano on this album. That and vocals, guitars, keyboards, bass, strings and drums.
The vocals are good. The production are good. The piano is good and this album is rather good too. It is far too much mainstream rock for my liking and it does not have any great songs either. It has some very interesting details though. I am in doubts about what I should give this album. Decent or good ? Under doubts; this is a very decent album well worth checking out if art and pomp rock is your thing. It is not my thing, though.
2.5 points