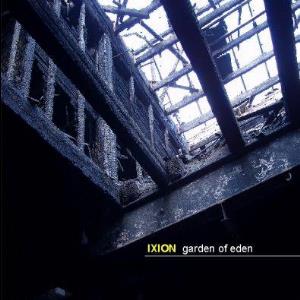 The third and so far final album from this Dutch project, lead by Jankees Braam.
Ixion is fairly and squarely in the neo-prog genre. They are more in the symphonic neo-prog genre than in the more pop/rock orientated end of that scene.
As on the two previous albums, Jankees Braam has got good help from numerous other musicians. There is a lot of female and male vocals here too. The songs are pretty long too. Long and slightly complex. The music is created with vocals, keyboards, bass, guitars, piano, drums and strings.
Some of the songs are bordering to progressive metal. Garden Of Eden is the heaviest of the Ixion albums. It also has the most contemporary sound too. The use of both male and female vocals are interesting. It creates light, rainbows and darkness.
My main gripe is the lack of any great songs here. The material here is a bit on the anonymous side. That said, both this band and their three albums is a lot better than I expected. The same goes for this album too. It is a good album and Ixion is not to be dismissed lightly. I think Jankees Braam should keep up his good work and this project.
3 points