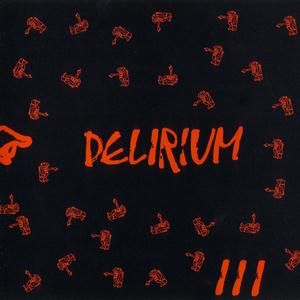 The third album from this Italian band. An album which has also been named Delirium III. But I prefer the full title instead.
Delirium had shown great deal of progress on their previous two albums. Their brand of Italian progressive rock had matured and now also included a great deal jazz and classical music too. That in addition to their knack of writing really good songs too. The best example is the fourth track on this album; the mighty three minutes long Dio Del Silenzio. A superb song.
The rest of the album is some great vocals on the top of some very playful folk rock, classical music, jazz and Italian prog. All of this on a thirty-four minutes long album. Delirium sounds like a meeting of minds between Area and the more traditional Italian progressive rock bands on this album. The flutes, guitars, keyboards, strings, bass and drums are really getting free reign here.
The end result is a great album indeed. One of the mainstays in this scene, no less. This is a band I have come to far too late. But I really like them. Check out this album.
4 points