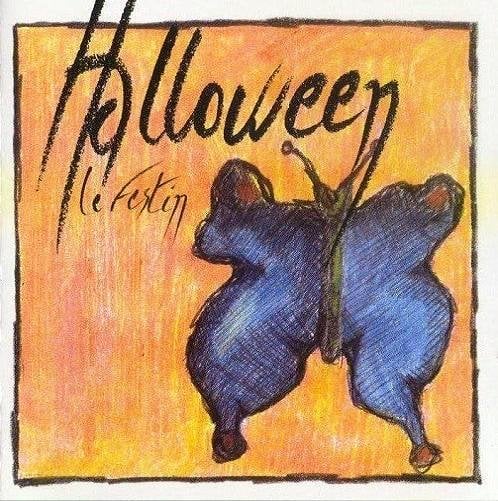 The fourth and final studio album from this French band.
The band continued in their complex symphonic prog vein on this, their final studio album. We can always hope for a comeback, but that is not likely.
Le Festin is in many ways their epitaph. Very complex music with violins, female vocals, guitars, keyboards, bass, drums and multiple male backing vocals. The music is both pretty gothic and avant-garde at times. Rio like, that is. The music is still based in French symphonic prog though with associations to Mona Lisa and Ange. The sound is very dense and does not leave much to the fantasy. Monumental music, I am tempted to label this music as. The band is building monuments in their songs. It is also at times, well, throughout this album bordering to neo-classic music too.
The vocals is very good and ditto for the rest of the band. There are a couple of great melodies here too. Most of this album is very good though. It is indeed a very good album which I would recommend.
3.5 points