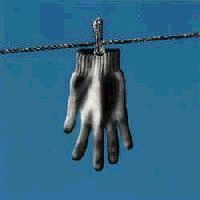 Please note this is a review of the 2000 version which include the extra bonus songs.
Far Out was a Japanese band who only released this album before one of the members joined up with Far East Family Band to record some more albums under that name. Far Out were a pretty successful band in their own right too.
We are deep into psychedelic and space rock here. Music with a lot in common with krautrock. But Far Out's music is a lot more linear and more sane than krautrock. The music is created with keyboards, guitars backed up by bass, drums and vocals. The addition of flutes is very good and adds another dimension to the music. An essential dimension.
I am not into these eighty minutes long albums where more than half of the album consists of the bonus material. Nevertheless, both the original album and the 2000 version has some good space and psychedelic rock. The music is not particular far out space rock. It flies pretty close to the earth. The music is still good and interesting. This is why I rate this as a good album. Check it out.
3 points