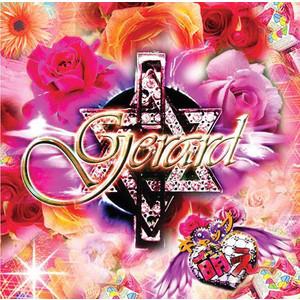 This is a fanclub EP from this Japanese band and it should perhaps not taken that serious. Anyway.........
This EP includes their version of Rainbow's Spotlight Kid, Asia's big hit Heat Of The Moment, UK's In The Dead Of Night and finally; Uriah Heep's July Morning. In other words; four cover versions.
Gerard's version of Spotlight Kid is pretty horrendous and jars in my ears. I have never liked Heat Of The Moment or any thing by Asia. A band I cannot understand why these perfectly sane members of Yes, ELP and other bands gives any priority whatsoever. Gerard's version of this song is as bad as the original. Their version of UK's In The Dead Of The Night is a lot better and I better check up my UK albums again. The best song here is their version of Uriah Heep's July Morning and that by many miles. Again, I need to dive into my record collection again for their albums.
Gerard's versions has got their flavour and I am not that keen on this band. I am sure their fans will lap up this album who has one good song. The rest is rather uninteresting. And so is this twenty-five long EP too. It is nevertheless a decent EP.
2 points