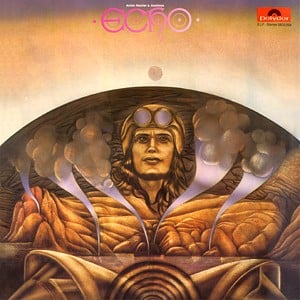 The second solo album from Achim Reichel under this name. I believe it is his second solo album overall too.
The first A.R & Machines was quite a good album. We are talking hypnotic krautrock here. That with a lot of guitars and keyboards. Add some dreamy vocals to the proceedings too and you get this album.
The music is dreamy, hypnotic space rock with a lot of echoes and sound effect. The music is mostly ambient krautrock with some Indian influences and chants. There are some orchestral instruments here too and some classical singing. The list of participating musicians is very long.
Despite of this long list, the music is very simple and pretty dull to be honest. A couple of good tunes and melody is the saving grace on this eighty minutes long album. Fans of avant-garde krautrock should check out this album. An album which is not as good as the debut album.
Nevertheless, this is a decent album.
2 points