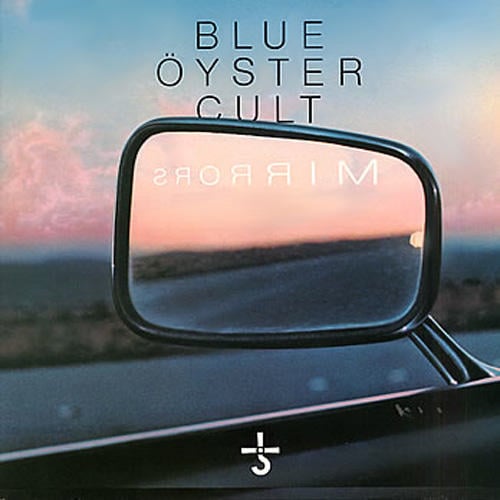 The sixth studio album from this US band.
I am not sure about this band's history and what happened around this album. It sounds like the life had gone out of the band on this album. Mirrors still sounds like a Blue Oyster Cult album with Eric Bloom's vocals, the guitars, keyboards, bass and drums. That aside...
The band had probably woken up after the punk revolution and had found themselves on a bit of shaky grounds. Most bands in 1979 found themselves cut adrift. It was a bad, bad time for the good old bands. Most bands panicked and got rid of their old fans by releasing albums they thought would appeal to a new audience. I am have a healthy disdain for albums released in this period.
Mirrors is a band trying to find a new audience. This is a light rock album. It has some AOR qualities and one very good song, a classic Blue Oyster Song in the form of The Great Sun Jester. The rest of the album is best forgotten.... or so I thought. I have to admit this album is not as bad as I thought it was during the last two listening sessions. It is still not a good album though. I would not dismiss it out of hand though.
2.5 points