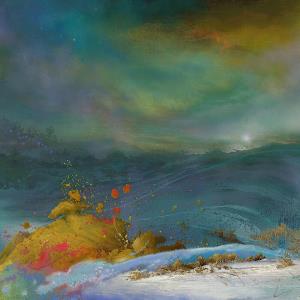 The eight album from this US band.
The band also released albums under the Magus name. A name they are indeed listed as in ProgArchives.
The Winter Tree is in essence Andrew Laitres with hired hands. In this case; Mattias Olsson from Anglagard and Jacob Holm from White Willow. Those two vikings and a couple of other musicians too. The lineup is keyboards, bass, drums, guitars and vocals.
The band has a long journey as a neo-prog. But they have shed most of that tag on this album and gone for straight progressive rock instead. Melody focused progressive rock.
That means music somewhere between The Beatles, Supertramp, Genesis and others more melody focused progressive rock acts.
The opening song Plank has a very nice The Beatles theme and is a great song. The rest is not up to that standard. But this forty minutes long album sounds focused and is overall a good album. There is not revolutions or even some technical difficult stuff here. But the melodies are good to very good. Hence my rating.
3 points