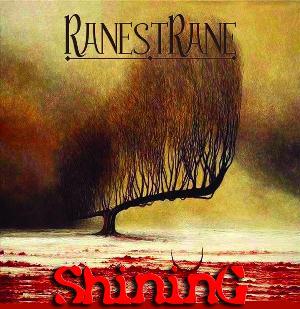 The second album from this Italian band.
RanestRane has been touring a lot lately and have also released two more studio albums + a live album. It is my understanding that they are a multi-media band with a picture show in addition to their music too. If they ever come to Glasgow, I will be there.
The band was a quartet on this album with the lineup of keyboards, guitars, bass, Moog, drums and vocals.
This album, which clocks in at just short of two hours, is loosely based on Stanley Kubrick's monumental piece The Shining. A movie which is one of the true classics in the world of movies.
And we find this band and this album in the middle of the movies. Their music is very cinematic with a lot of movie sound samples. This in addition to their normal fare which is Italian symphonic prog. Not in a classic sense, but still Italian symphonic prog. Add a lot of Pink Floyd too and you have this band.
Two hours is one heck of a mouthful of music. Then again; you get full value for your money here. This as you did if you got their debut album.
The music is not great. It is still a very interesting and a good album. It is most certainly well worth a purchase. Get it.
3 points