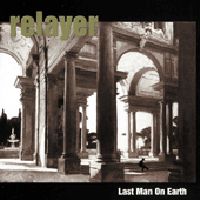 The third album from this US band who released four albums between 1994 and 2008.
Relayer was a four piece band with a lineup of guitars, bass, drums and vocals. Male vocals.
The band is listed as Symphonic Prog in ProgArchives. Hence my interest in this band. I am still very much a fan of symphonic prog.
This is not what we get here, though.
Take some Rush and add traditional rock. Add some pop and you get this album. Add some college rock too and you are straight onto this album.
I call this music generic as this band is not adding anything to the scene with this album. Just nice rock with some hints of progressive rock. All this on a sixty-four minutes long album. We even get a ballad here.
This formula of nice rock is well used and well used up. This album is decent enough and this is a good band. But this album does not rock my boat.
2 points