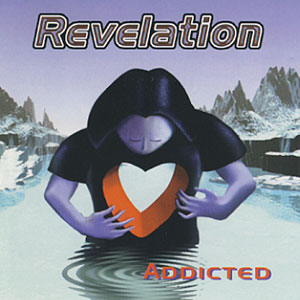 The one and only album from this English band.
The band was a five piece band with a lineup of guitars, bass, drums, keyboards, flutes and male vocals.
And no, this is not the doom metal band with the same name although the logo indicates that. Maybe the end of this band came when the doom metal band claimed exlusive use of that logo and name.
This Revelation is a neo-prog band in the vein of Marillion. Neo-prog with some elements of jazz and straight rock. Add some elements of theatrical vaudeville music too and you get this album.
This album is fifty minutes long and there is not much interesting here. The songs are OK and decent enough. The jazz elements not that interesting and this band did not have much going for them on this album. Maybe it was not such a bad idea to end this band........
2 points