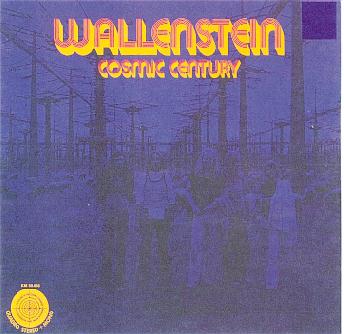 The third album from this German band.
The band was a five piece band on this album with a lineup of vibraphon, Mellotron, keyboards, bass, drums, electric guitars, violin and English vocals.
Wallenstein was an interesting band on their first four albums as they were on a zig-zag journey between space rock, psychedelic rock, symphonic prog and krautrock. This combined with a lot of melodic prog too.
This journey is something they undertakes on this album too. There are strong symphonic prog, melodic prog and psychedelic rock influences on this album. It is in those genres you will find this album. As a crossover of those genres, no less.
This forty-two minutes long album has got some very good melodies and some very good details too. This album is divided into six songs where two of them are ten minutes long and two others are over seven minutes long. A short two minutes interlude and a six minutes long song completes this album.
Not everything is rosy red here. But the vast majority of this album is very good. I really like their crossover between genres and their use of melodies combined with Mellotrons.
This is a very good album and one to check out.
3.5 points