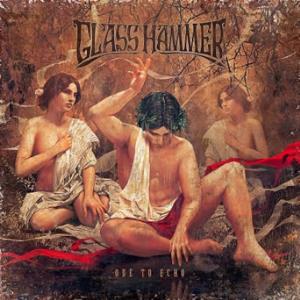 The fifteenth album from this US band.
The band has released one album a year now for the last years. As professional musicians, that is perhaps the only way to stay afloat in these wolverine times.
Jon Davison was now in Yes and is here doing some lead and backing vocals. The new Glass Hammer vocalist is Carl Groves. Susie Bogdanowicz from the Three Cheers For The Broken Hearted album is also back again on lead vocals and backing vocals. This album has got no less than three lead vocalists in other words.
Fred Schendel and Steve Babbs is still the mainstay and indeed the real Glass Hammer on this album. They are also helped by other musicians here.
The news, and it is big news, is that the Yes copycat sound has gone. The sound they had on the two previous albums. This album is also much more softly spoken than any other Glass Hammer albums. The bombastic symphonic prog rock sound has gone.
The music is almost pop-rock at times. It is very softly spoken and not particular big. It is an album which takes a lot of time to understand.
And even then, the listener will soon raise a "missing in action" request for any good songs. There is none here. The good stuff only shows up sporadic on this fifty-five minutes long album. Most of htis album is dull to say at least. There is not much direction here either and it is hard to understand that this is a Glass Hammer album. It does not feel like a Glass Hammer album at all.
This is not an album I will fondly remember. Glass Hammer has sold themselves short on this album and it is a bit of a mistake. I rate it between decent and good.
2.5 points