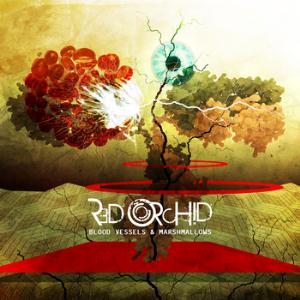 The second album from this US band.
I was far from impressed by their 2009 debut album Sky Is Falling. An album I won in a Progarchives lottery. The band was a quartet back then.
Red Orchid is now reduced down to a duo. Tom Dupree on drums and Sanmeet Sidhu on guitars, synths, piano, bass and vocals.
The sound has also largely changed a lot. A duo lineup has it's limitations. So they have become a lot smarter this time around.
Take a lot of post rock and add some grunge and Eastern Asian sounds to the mix. Then you largely get this one hour long album.
There is a lot of very good moods and ambience on this album. The instruments are painting sound walls here too. Pretty big sound walls too. Mostly with guitars and synths. The mood is a mix of melancholic and cautious optimism. This is not a particular dark album.
Not everything here is great or even good. But I really like this album as it has good moods and melodies. The band has improved a lot and this is an album well worth checking out.
3 points