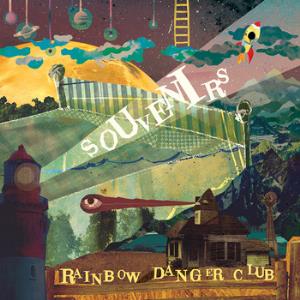 The second full lenght album from this Chinese band.
I was not particular impressed by their 2011 debut album Where Maps Ends. Too bland for my liking.
So the band has returned again as a five piece band and a lineup of all possible instruments. A mix of acoustic and electric instruments.
Again, the band is going total Western music with a blend of post rock, jazz, rock and pop. Even the band members has got English names although they are from China.
This album is seventy minutes long and most of it sounds like a long, colourless post rock dirge. There are some jazz inbetween and some pretty good melodies too. But this album is at least half an hour too long. The music is mostly on a pointless tour of the Gobi Desert, figurative speaking.
There are some good things here. A couple of minutes here and there. But the overall quality is decent. It surely kills insomnia as this album is pretty dull. There are even some 1980s cheap synth pop here. That is when I am hitting the Off button.
In short; don't bother.
2 points