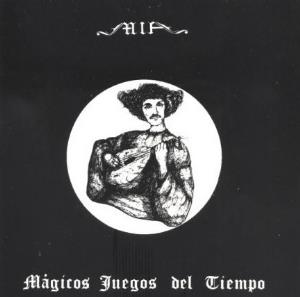 The second album from this Argentine band.
This short lived band released three albums before they quit the scene. They were a short lived, but still a highly influential band in Argentina and South America. They were also one of the best prog rock bands from this continent.
MIA was a quartet with a lineup of guitars, keyboards, piano, mellotron, bass, drums, flutes and vocals. Spanish vocals.
It is fair to say that the band released a highly complex and eclectic album with the release of this album. The music goes from pastoral acoustic pieces to raw guitars driven fusion. Raw jazz guitar solos, indeed.
Inbetween these two extremes, you get a lot of ELP like symph prog and Genesis like symph prog. Add some King Crimson and Gentle Giant like pieces too. On the top of that, there is also a lot of Argentine folk rock.
This is in short a forty minutes long album that demands a lot from the listener. This is by no means easy listening.
The result is a good album with some really good pieces. There are also plenty of not so good pieces here. But the overall quality is good and I can recommend this album. Just beware that this album demands a lot from the listener. It is indeed an eclectic experience.
3 points