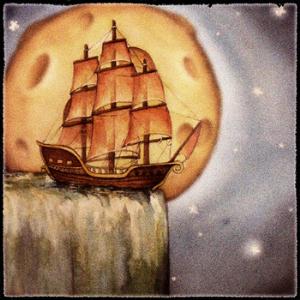 The debut album from this Chinese band.
This album comes a year after their excellent The New Atlantis EP. An EP I praised in ProgArchives five years ago. The band has become a huge band in China and that is pretty much deserved.
The band is a quartet with a lineup of trumpet, keyboards, bass, drums, guitars and English vocals.
The music here is what we can call modern prog rock. Or even modern melodic rock. Take some elements from symphonic prog, electronica, post metal, some avant-garde, rock, pop and in particular; post rock. This one hour long album has a lot of post rock. It also got some really good melodies too. There is not much Eastern Asia and/or Chinese elements here.
Although this is a very melodic album, it covers a lot of ground too. Not all of it is that great. But most of it is good to very good. The final part of this album is not that good though. The first half an hour is very good, though.
This is a band well worth checking out. It should not be China's best kept secret as this album has a lot to offer. It is a good album.
3 points