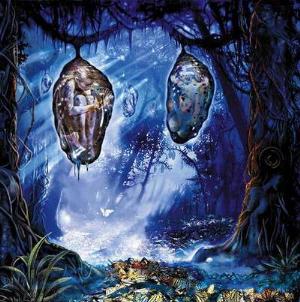 The debut album from this Swiss band who so far has released two albums.
I reviewed their 2012 album The Book Of Flight back in March 2012 and was not that impressed by that rather good album. But I have given them a new chance.
Rak is a nine piece project on this album with a lineup of keyboards, violin, cello, bass, drums, guitars, female choir and male lead vocals.
We are in concept albums land again. Symphonic prog concept albums. I am saying symphonic prog. But this is really a neo-prog concept album. The music is very melodic. It also has some prog metal influences.
The music is meandering away in both a bit pastoral and then a bit heavy landscape. The music ebbs and flows. There is something for everyone here.
The vocals is not really good. They sounds a bit too forced. The overall quality of the music is good throughout. There is nothing bad, but also nothing great here. This is a good one hour long album which will appeal to everyone into concept albums.
3 points