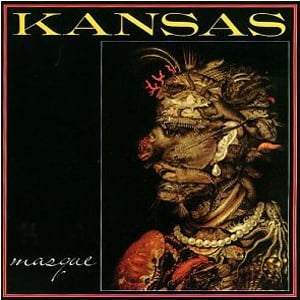 The third album from this US band.
Kansas is legends in their true right after five-six genre defining albums. They were also one of the biggest bands of the 1970s. I got some of their albums and I have reviewed Kansas albums quite sporadic over several years.
The band was a six piece band with a lineup of guitars, bass, violins, drums, keyboards, Moog and vocals.
Kansas had one leg in the US traditional rock, AOR and country. Their other leg was firmly planted in the English prog rock tradition around Genesis, Gentle Giant, Yes and King Crimson. I would also add Van Der Graaf Generator here.
This duality makes Kansas one heck of a band. Their sound is very lush. This is also due to the very lush vocals.
This is said to be the most pop orientated albums from their classic period. It is indeed a songs orientated album. Robbie Steinhardt's violin is everywhere though and it gives the sound an edge few other band ever had. This is true for this album too. The guitars too gives the album an edge.
The result is a good to a very good album. It is by no means a great album. But I like this forty minutes long album a lot. Nevertheless; this is a good album.
3 points