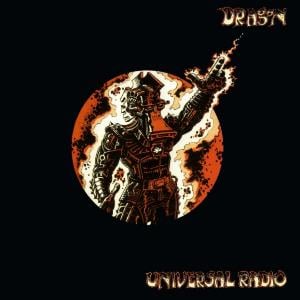 The debut album from this New Zealand band.
Dragon was a five piece band with a lineup of drums, moog, keyboards, organs, bass, guitars and vocals. They released fifteen albums between 1974 and 1995.
With the exception of their first two albums, their albums was in the pop genre and they were a very big band in their homeland. They still do sold out arena gigs, I have heard. A very big local band with no success outside "down under". I have never heard about this band before I got their first two albums.
Both of they came highly recommended to me and I got these two albums. I can understand why.
This almost fifty minutes long album takes the listener back to the early prog rock scene in England. Take a lot of beat and psychedelic rock. Then add some symphonic prog to the mix and you get this sound. Cressida and other lesser known bands springs to mind. So does Procol Harum and Pink Floyd too.
The music is pretty naive and innocent. The title track is a good example. The band moves towards psychedelic symphonic prog towards the end and there is some very interesting stuff here.
The whole album is both interesting and good. There is no doubts that this album is almost like a hidden gem. Well, it is a hidden gem. It does not really have any great tracks. Nevertheless, this is a good album from a band I think deserves a lot more respect and credit.
3 points