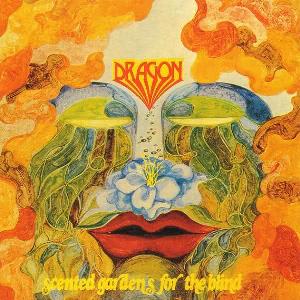 The second album from this New Zealand band.
This band went onto becoming one of the biggest bands ever in their homeland. A homeland on the other side of the world from the main markets for rock and pop. Not to mention; progressive rock.
Dragon was by now a five piece band with saxophone, guitars, bass, drums, keyboards and vocals.
This too was before the emergence of the digital age where music and news flies at the speed of light. Things was a bit slow back in the 1970s as they were when the nature wildlife emerged in New Zealand. You got animals in that part of the world you don't have in UK, Europe or USA. Ditto for the bands and music too.
That explains why a big selling band in 1975 could sound like this band. A sound somewhere between The Beatles, Procol Harum and early Beggars Opera. The music is very much rooted in the 1960s here. And that also goes for the flower power brand of the 1960s.
The music is a bit poppy too. And it is proggy too. Light prog. More like light early proto crossover prog. A lot psychedelia with flowers in the hair. Add some symphonic prog elements too.
The songs are very melodic with some rather funky and harsh organs and guitars. It also have some well developed songs too.
The end result is almost a lost gem here. It is indeed a good album which really deserves a lot of attention, forty years after the release of this album. Forget most Dragon albums. This is the one you need.
3 points