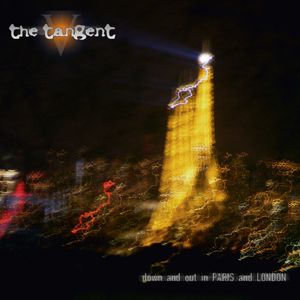 The fifth album from this British band lead by Andy Tillison.
This time, it is a British five piece band after having been a Swedish-English band on the previous albums. Gone is the half of The Flower Kings and the likes of Jonathan Barret, Guy Manning, Theo Travis, Andy Tillison and Paul Burgess remains as The Tangent. To my knowledge; there is no guest musicians here.
The result is on paper a stripped down The Tangent. But the music is anything but stripped down. The opening track, and the best track here by far, Where Are They Now, clocks in at nineteen minutes and ten seconds. The other songs are also pretty long and gives a lot of scope for playing around with the music.
Playing around is what the band is doing here. The band is flirting with the Canterbury scene again as per usual. Ditto for symphonic prog and eclectic prog. You will find this album somewhere in that holy triangle of progressive rock. Maybe a bit more towards Canterbury prog than usual. The music is pretty loose and jazzy here. It still retains the sound, music and qualities of a The Tangent album.
The end result is a very good album which is not quite up there with the best of their albums. It is still a very good album from this great band.
3.5 points