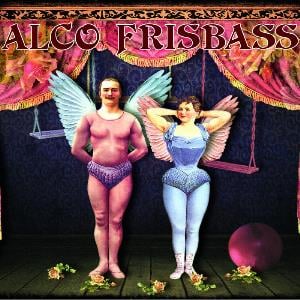 The debut album from this French duo.
This duo consists of Fabrice Chouette on keyboards and Patrick Dufour on.... well, keyboards too. Although, let me add that this album also includes a lot of vintage and new keyboards, including melmotron, moog and Rhodes organs, plus programmed drums.
And the result is a bit surprising although I should not really have been surprised as this is a French duo. They do things differently in France. Something the excellent label Fading Records has picked upon as they are the label now hosting this band. Another great signing from them.
The music is a mix of symphonic prog and Canterbury jazz. No less and no more. The sound is excellent throughout and this fifty-five minutes long album has a lot of very interesting details.
Unfortunate, there are no real great tune or even melody here. But this is still a very good album everyone should check out.
3.5 points