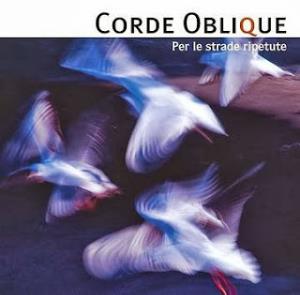 The fifth and so far final album from this Italian band.
I really liked their 2011 album A Hail Of Bitter Almonds. Great melodic folk music. The band has continued in the same vein on the follow up album; this album.
This album has numerous musicians. The music is wholly acoustic. Cello, violin, flutes, acoustic guitars and bass is the most used instruments here. That and Ms. Evi Stergiou's excellent vocals.
Her vocals is pretty strong and dominating throughout this album. An album which starts out nicely with some very melodic folk rock. The music has some of Ianva's harshness at times. But it is still pretty melodic. Mostly due to these vocals.
Unfortunate, there is no real great songs here and the album tails off at the end and goes into a somewhat instrumental acoustic guitars fronted landscape. That aside, this is another good album from this band.
3 points