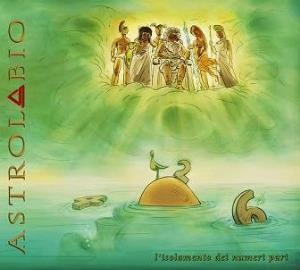 This Italian band released their 2005 debut album under the name Elettrosmog and this is therefore their second album. Or so I believe......
I do not have that 2005 album, but it is on my wish-list as I want as many Italian prog rock albums as I can get. I am a collector.....
Yes, this is an Italian progressive rock album. The band is a four-piece with a lineup of flute, guitars, keyboards, bass, drums and Italian vocals. The music is pretty contemporary with some long glancing looks back towards the 1970s and those great bands.
There is not much symphonic prog here. The music is much more leaning towards standard songs based neo-prog than symphonic prog. By all means, the songs are good and this is a good purchase. I am not really warming towards this album and I have been listening a lot on this album while trying to find out what to write about it. Not an easy task, believe me.
This is a good, but still a bit of an uninspiring album which delivers the goods, but not any excitement.
3 points