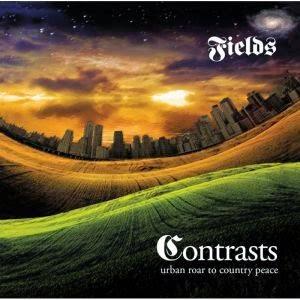 The second and final album from this English band.
Fields released their self titled debut album back in 1971 and was meant to follow up that album with this one in 1972. For some reasons, I guess lack of commercial appeal and interest from their record label CBS Records (now Sony Records) meant the master tapes gathered dust in their vaults until the band, read Graham Field, finally got the tape and released it to Esoteric who finally put it out earlier this year.
In short; this is not a new album and the band is both dead & buried. Or ? I don't know.
Fields was a three piece on this album and they were associated with Rare Birds at that time. That was a jazz band and this album also got a lot of jazz too. This album got a lot of styles incorporated. It starts out as very heavy influenced by ELP. Here we go again, I thought.
Well...... not quite. We get a lot of naive 1960s rock and some jazz here too. The music is typical late 1960s and early 1970s. James Barclay Harvest is a good reference. Caravan is another good reference.
The result is a forty minutes long album and a good one. 1972 or 2015, this album deserved a release and I am sure it will please a lot of progressive rock fans around the world. Well done, guys !
3 points