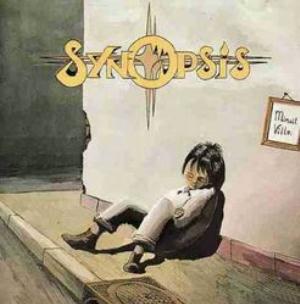 The debut album and the first of in total two albums from this French band.
This five piece band emerged with the final breezes of the symphonic prog wind who had swept over Europe since 1970. Synopsis arrived in a dead scene. Which was a great shame.
Their sound and music is very much in the French symphonic prog vein. Take Ange and Mona Lisa. Take Genesis too. Those three are the references you need on this thirty-seven minutes long album.
The music is very pastoral throughout with a great deal of keyboards and guitars. Half-acoustic guitars and French vocals is always present here. That and some bass and drums.
The music is not that great, to be honest. I am a big fan of French symphonic prog. But this album does not really set me on fire. The lack of any really great tracks is my problem. That and the lack of any great variations here. Nevertheless; this is a good album and well worth checking out.
3 points