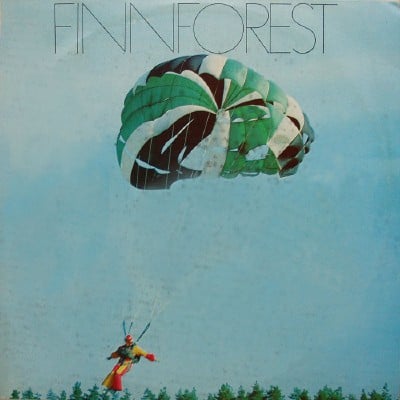 The debut album and the first of in total three albums from this Finnish band.
Throughout the times of the prog rock era, there has been some crossover albums between fusion aka Mahavishnu Orchestra and symphonic prog albums aka Camel. In particular; instrumental albums.
Finnforest's debut album, this one, is one of them. This three piece has got a lot out of their bass, drums, guitars and keyboards lineup. A lot in the direction of Mahavishnu Orchestra and Camel. Add some Caravan influences too and you get this album.
The sound is pretty good and the eight pieces on this half an hour long album really throws a punch. The music is not as intense as Mahavishnu Orchestra's first albums. Neither is it as laid-back as Camel's albums. There is a lot of fusion on this album too. There is also some majestic melodies too.
The end product is a very good album which I really like. Check this one out if classic prog is your thing.
3.5 points