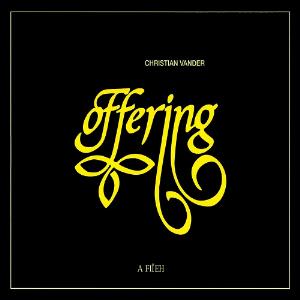 The third and final album from this Magma off shot project.
There is no secret Christian Vander is a big John Coltrane fan. So much that he set up Offering to take his music much more in the direction of John Coltrane than he was able to do with Magma.
The Offering and Magma setup is more or less identical. Only the music is different. In the case of this album; only slightly different.
You get a lot of jazzy pastoral zeuhl with Christian Vander's vocals on the top. At times, take for example the title track, the music is almost dirge light. The music is very slow and takes time to hit home. Not to mention; get to the point and hit the stride. There are also a lot of avant-garde jazz here too.
The music here is not particular great and I can understand why Christian Vander and the band went back to Magma after this album. The title track is very good and the rest of the album is good too. This is by no means a highlight in Christian Vander's discography. Nevertheless, this is a good album.
3 points