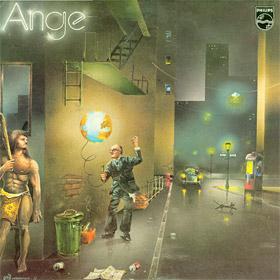 The sixth album from these French symphonic progsters.
Ange's sound is a mix of French folk, theatre music and English symphonic prog. Guet Apens is no exception from this rule. Christian Decamps vocals is very theatrical and is in the forefront of the mix. They are supported by keyboards, guitars, flute, drums and bass. The result is an album with both folk and symph prog. French prog, in other words.
I am not overawed by the quality of the songs here. I cannot really get into this album as I have gotten into their previous albums. This album is a solid Ange album, but nothing more. A couple of great tracks is sadly missing. This is a very good album, though.
3.5 points