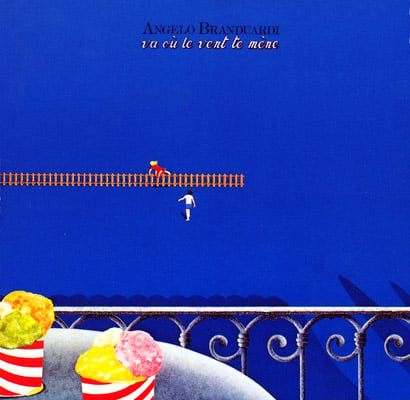 The ninth album from Angelo and he had retreated from his all too brief venture into Italian progressive rock.
Angelo found fame, fortune and a grateful audience in sugar sweet commercial folk pop. Music the audience could sing to and hum along with. The music on Va Ou Le Vent Te Mene is this type of music. Easy listening and very cheesy at times. Very dated too.
The only saving grace here is Angelo's vocals. The rest of this album is too sugarsweet for me to swallow and devour. Half a point for the vocals is awarded.
1.5 points