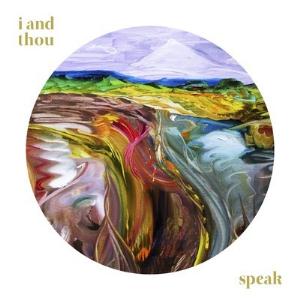 I And Thou is a new US band lead by Jason Hart, keyboardist with Renaissance. Annie Haslam has done the art work and members of Izz is also helping out Jason on various instruments. Steve Hogarth from Marillion is also lending a helping hand on one track. Jason is the vocalist and keyboards player throughout. He has also written the material on Speak.
The music is almost a give away. It is classic English sounding symphonic prog (Genesis) with a lot of influences from the US scene too. Izz off course is a strong influence. I also detects some Spock's Beard and Neal Morse influences too.
The music is pastoral and softly spoken. No bombastic cascades and no fireworks. Jason Hart's vocals is also very soft. The lack of fireworks is one of the reasons why Speak works so well. It also has this great Genesis feel from Wind & Wuthering.
Speak is softly spoken, but it still throws a big punch. Jason's keyboards is really superb here. The best song is the Genesis like title track. A superb track. There is no real weak tracks here. The material here is both an immediate hit and a grower. I suspect this is an album I will enjoy in the upcoming years and decades. My only gripe is the lack of a killer track. That though is my only gripe with this album. To all Genesis and symphonic prog fans; Christmas has come early.
4.5 points