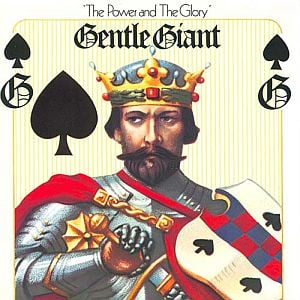 The sixth album from this brilliant British eclectic prog band. One of the most fascinating bands there is/has ever been.
The Power And The Glory is all about quirky, intricate melody lines. It is about music which takes some time to get used to. The Power And The Glory is not a commercial album. The music here is baroque prog which has takes a lot from classical music too. The Power And The Glory is probably the most intricate and less accessible album Gentle Giant ever did.
Some of their most loved songs are here. Proclamation, Playing the Game and Cogs in Cogs. They are all excellent songs. The rest of the songs are superb to excellent. I love this album as I have learned to love Gentle Giant. This band knew how to make it difficult for themselves with dense music like they did on this album. Their longviety is guaranteed, though.
The Power And The Glory falls into the masterpiece category and get top score.
5 points