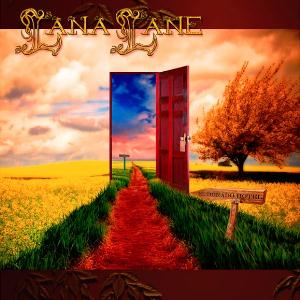 Lana Lane has returned after a 4 years long break. Lana Lane who ? Me to asked myself that question. After a research, I have found out she is Erik Norlander's wife and that she has released a lot of albums. Both in her own name and as a co-op with her husband and others.
Lana Lane is the vocalist and probably the songwriter too on this album. Her vocals is great. The music is melodic hard rock with a lot of AOR influences. There are some chugging guitars, keyboards, drums and bass on this album. There is no real hard metal blazing songs here. This album is in the 1980s hard rock spirit. A genre where the likes of the female fronted prog bands in England, Holland and Finland is now trespassing into. This is a crowded scene.
I normally despise this type of music. This album has grown on me a lot, though. A bit worrying, though. This album is not to be overlooked for those into female fronted melodic hardrock and prog. Yes, there are some rather cheesy cliches here. Her use of vocals box is something I hoped we had seen the last of in 1985. Nasty, nasty. Move to jail, Lana Lane. The rest of the album is rather good and I am awarding it a weak good award. Will I ever play this album again ? Probably not. But fans of this type of music should check out this album.
3 points