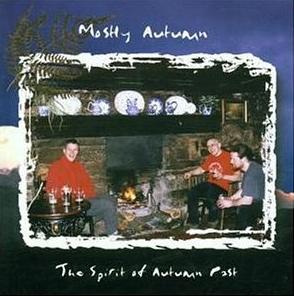 The second album from these folk/prog musicians. A band which arguably started this female fronted prog bands scene. Heather Findlay, the vocalist here, is a pioneer in the scene.
I am normally guilty in making some long detours around this scene in hunt for some more intellectually stimulating music. The music on The Spirit Of Autumn Past is warm, celtic music orientated female fronted rock. The song compositions is pretty symphonic and intricate. Heather Findlay's vocals is intertwined with Bryan Josh vocals. This reminds me about Touchstone a lot. Mostly Autumn was here first though and it is evident that Touchstone has been very inspired by them. Not only when it comes to the vocals too.
Heather's vocals is excellent and Josh vocals is great. The vocals one of the best reasons why we should love this band. The synths and the many other instruments creates music in the junction between celtic folk and rock. Symphonic prog rock, I hasten to add.
Mostly Autumn is a great band and even I as a staunch sceptic of this scene have to admit I really enjoy this album. My main gripe with it is the lack of any truly great tracks. The album is also a bit bubblegum pop in some of the rather commercial verse-chorus-verse songs. These songs is somewhat lacking in substance. I am though slowly, but surely turning into a Mostly Autumn admirer, although this album is not really that great. A 3/4 point split is my verdict.
3.5 points