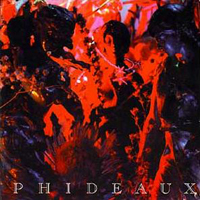 The debut album from this now so prolific US prog band.
Friction is not prog, to say at least. Twenty songs in the English indie vein. I only remember The Smiths from that scene and there is some of that band in Friction. The vocals, for example. There was a lot of more light hearted bands in this scene too whose names escapes me. Friction remains me about these nameless bands. The same sound, the same vocals and the same type of music. This is an indie record.
The quality is very poor throughout and this album has a high cringe percentage. No wonder Phideaux has largely disowned it as it has nothing to do with today's Phideaux...... I hope. Friction is an album which deserve to be forgotten.
1 point