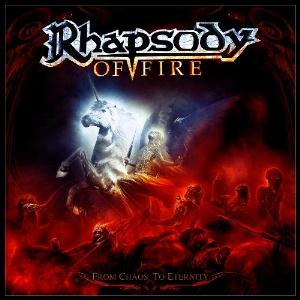 I have never been a member of this dragons & swords brigade. Those who play computer games like this and listen to theatrical power metal. Rhapsody/Rhapsody Of Fire has therefore entirely bypassed me.
This is their ninth album and it is a totally over the top dragons and swords adventure. The sound is operatic, theatrical and arch-typical power metal. I do detect that this band has moved a lot towards Dimmu Borgir or Dimmu Borgir has moved a lot towards to them. There are some black metal vocals on this album.
I am not sure what to feel about this album. The power metal cliches comes thick and fast. This is simply not my world. There is no songs I really find any good on this album. This is a decent album and that is it. If this has not been a somewhat forgotten promo album I had conveniently forgotten to review until now, I would had bypassed it altogether as I have with their eight previous albums and their brand new album. As I said; this is not my world.
2 points