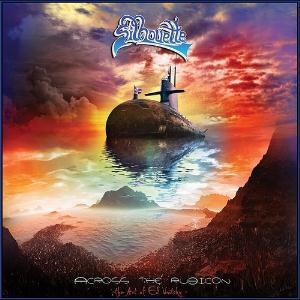 The third album from these Dutch neo-proggers. Across The Rubicon is also one of the most talked about and highly acclaimed prog rock albums this year. It has already earned an astonishing amount of raving reviews and a cult following.
Listening to this album, I understand why. First of all, forget the neo-prog label. Across The Rubicon is a symphonic prog album. References ? A bit Genesis, Yes, Anglagard...... Well, I am not sure. I would rather label it as dense symphonic prog which is not immediate melodic, but which really grows on the listener. The best label I have seen so far though is majestic symphonic prog. That is spot on. The bombastic for queen & country factor is high throughout this album.
The music is performed with hammond organs, melotron, moog, guitars, bass and drums. That and some really good vocals. Vocals which suits this music. The musicians does a brilliant job.
The songs are not immediate hits and this album requires a lot of time. Majestic symphonic prog is never immediate hit and easy listening. Give this album some time. When this rose opens up and let's all it's fragrances loose in your room, you will find a lot of joys in this album. You will find a truly great album. My only gripe is the lack of a brilliant song. One that would give this album a classic status. Besides of that, this is a truly great album and deserves all the praises coming it's way. I sincerely hope this up to now pretty much ignored band will get the recognition and status it so richly deserves.
4.5 points