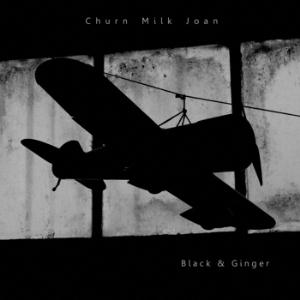 The second album from this Richard Knutson (Plum Flower Embroidery. Neutral Sons, The Chacers) and Colin Robinson (Big Block 454) collaboration.
This album continues in the same path as their first album One. Richard's vocals on the top of Colin's numerous instruments and sound making devices. That list is very long. There are also some instrumental parts here on these rather very long tracks. The title track takes us over thirteen minutes.
What label do I put on this ? Krautrock is probably the best label. Can is a good reference. In other words; the more funky, psychedelic end of the krautrock spectre scene. The music is also minimalistic and as the duo has described it themselves; less is more. Which in the case of this album is spot on. Black & Ginger is a minimalistic album.
Best song on this album is the very melodic, haunting title track. Their best ever song, I believe. The quality is very good throughout and this album should give krautrock fans and others a lot of pleasure. It is also a streamed and a "name your price" album, although the payment system did not accept "my neighbour" as payment. Despite of this technical glitch, it is well worth checking out this album.
3.5 points
The album