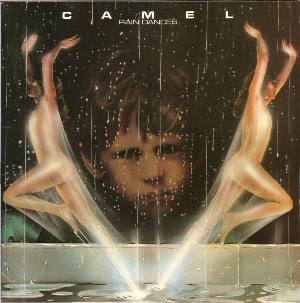 The fifth album from this giant in progressive rock.
I have really never warmed to this band. Their music is too much noodle-along instrumentals for my liking and they have inspired far too many bands to issue albums in the same vein. At worst, these albums is as much fun as watching paint dry.
Rain Dances is though Camel in two minds. Maybe due to the arrival of Richard Sinclair from Caravan etc etc on this album. Some of the material here is jazz. Some other material is the usual symphonic prog fare from Camel as per usual on the previous albums. Other songs even makes a detour into pretty commercial rock territory with clear Saga influences (the keyboards).
The result is a mixed bag, to say at least. There are some really bad stuff and some really great stuff here too. Rain Dances most of all sounds confusing and incoherent. It is only just about saved by a couple of great melodies. This album is not an album I will remember with great joy, though. A weak good is awarded.
3 points